Monday, December 12th, 2011
Whether I'm shopping for clients or shopping for holiday presents, I always find things I'd love to buy for myself.  Here are a few of my current favorites.
This asymmetrical Modo Chandelier from Roll and Hill was used in an inspiration board for Thanksgiving (I think it was for Dwell Studio's contest) and I went gaga over it. (Clarification: I don't mean I put on a red rubber dress and skyhigh platforms ala. Lady Gaga.)
The price tag is high, but I haven't seen anything like it, and that is always prized in my world. Plus we now have a long dining room table (it arrived Saturday!) that can't be centered under the current chandelier.  Our ceiling slopes up to 2 stories, so moving the light over isn't really an option. Therefore, an asymmetrical, long fixture like this would work well with our existing conditions.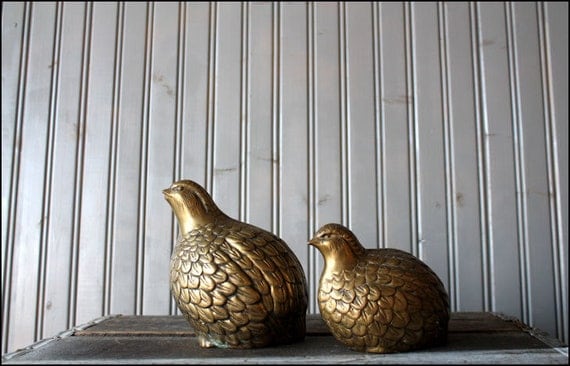 These cute brass quails would look lovely mixed in with the art on my sideboard or creeping along our mantel between the fairy houses.  Buffalo Winter on Etsy has a great selection of brass objects like this if you want to add to your collections. The deer are another favorite set of mine.
For now our Christmas stockings hang at my parents' house since we all celebrate together at their place. But I know the day will come when we keep them at home during the pre-holiday season and then bring them over to my parents' for the big day to be filled with goodies.  When that day comes I want the right stocking hangers.  These pinecone hangers from Terrain might be worthy.
I've been on the hunt for a great bag to use to drag my project binders, iPad, endless samples and other tools of the trade around town.  Lots of pockets seems to be a key criteria, so this canvas and leather tote from Terrain falls short on that factor. But the color palette and leather accents is difficult to resist.  The perfect brown leather with patina AND orange?!  So tempting!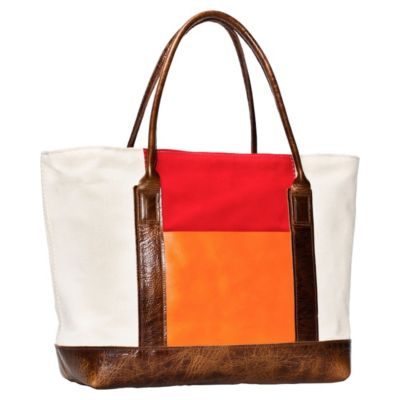 Finally, a friend passed along a link to this Etsy seller who creates iPod and iPad docking stations concealed in books.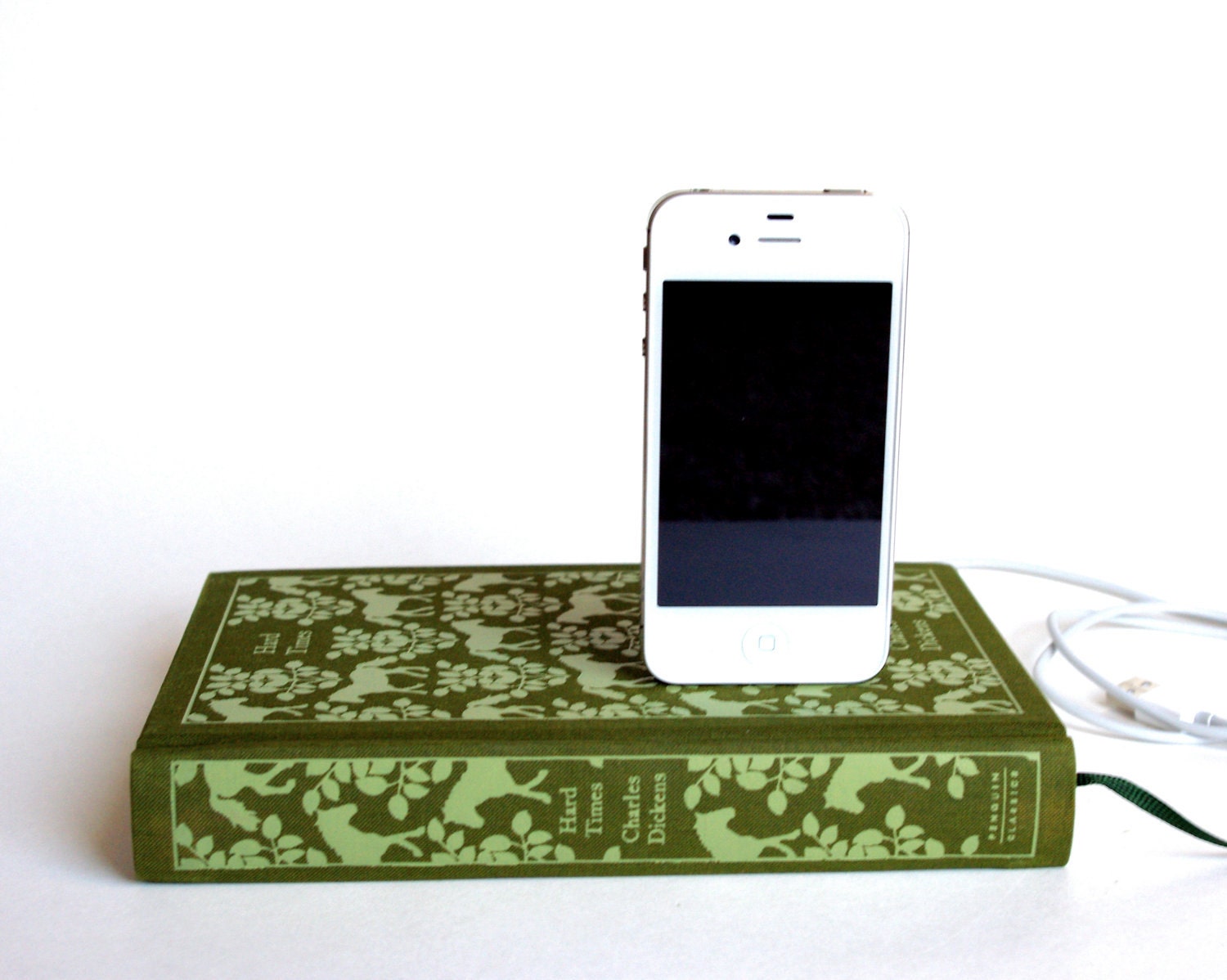 How clever are these?  The shop is rather depleted of options right now because they've been so popular for  the holidays, so be sure to check out the Sales category on the left side to see examples of past docking station creations. Knowing my love of all things "Pride and Prejudice" sent me a link to a docking station using a beautiful copy of that book. Lovely!
This beautiful Urchin Object from Dwell Studio is another great object perfect for filling out display spaces throughout my house (or your house).  I'm amazed that it's only $18.75!
And finally, how can I resist this blanket? It was practically MADE for me!  I don't know why Dwell Studio decided to make a blanket just for me, but Thank You!
Let's list its key design elements:
It is Orange
It has Foxes
Hello, what more do you need??
So that's a round up of a few of my current favorite designs I'm dreaming of.  What are you dreaming of treating yourself to this holiday season?
Tags: accessories, blanket, Buffalo Winter, Dwell Studio, Etsy, ipod, lighting, Roll and Hill, Terrain, tote
Posted in Favorite Things | No Comments »